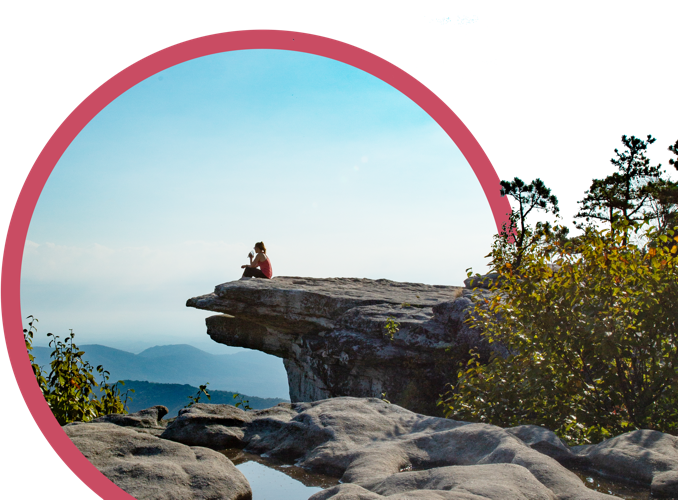 At Carilion Clinic,


You'll Find Your Place.
All Roads Lead To Carilion
We invite you to join us at the intersection of science, nature, education, and innovation.
Every day here is a new adventure of creating the future of health care, while building the life you always imagined.
Learn more about bringing your career, and your home, to Virginia.
Lifestyle
From hiking, waterfalls, wildlife, history, and culture, here in the Blue Ridge, we boast a lifestyle that everyone can enjoy.
Check out the Moss Art Center
It's like having a bit of New York in your own backyard.
Shop a local Farmer's Market
Enjoy the fruits, and veggies, of the local farmer's harvests.
Browse the Taubman Museum
Take in downtown's lively mix of mountains, arts, and culture.
Explore the Roanoke River Greenway
Discover miles of biking, hiking, kayaking, and exciting outdoor adventures.
Hit a Golf Course
Experience the fairway like never before in Virginia's Blue Ridge region.
Hike the Peaks of Otter
Overlook the city from mountains with more than 8,000 years of history.
Regions
Virginia's western region is one of the best-kept secrets of the mid-Atlantic. We're surrounded by the Blue Ridge Mountains and enjoy a low cost of living that includes world-class outdoor recreation, amazing restaurants, and incredible arts and music. Our team members come from all over the country to be part of our mission and for good reason. With our rich history, culture, vibrant local economy, distinguished colleges, universities, and exceptional downtown and rural living, there is no better place to call home.
Endless Potential
At Carilion, we have a vested interest in your growth and development. That's why we provide you with the benefits that help you reach your goals as you help us reach ours.
Sign Up For Job Alerts
Get the latest in news, updates, and career opportunities at Carilion Clinic when you signup to receive alerts customized for you